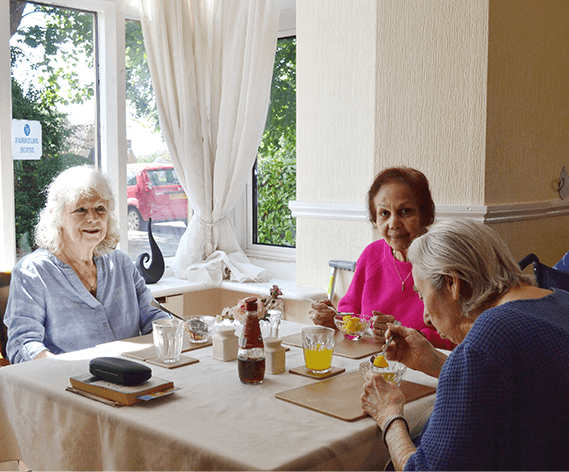 WE ARE COMMITTED TO PROVIDING
An excellent service to our residents and their families by staff who take pride in their work.
OUR BEAUTIFULLY REFURBISHED
Period home has been fully modernised to meet the varying needs of our residents; including mobility issues, physical disabilities, and lack of confidence to live independently.
A BOUTIQUE AND FAMILY OWNED
Care facility in the lovely village of Bodicote, near Banbury, that goes above and beyond to provide high-quality care for each of it's resident.
BECAUSE THE BEAUTY IS IN THE DETAILS
We go the extra mile to make sure nothing is forgotten. It's important to us that all of our residents enjoy a home-to-home experience, which is why we have a dedicated, passionate team of staff.
THE PRACTICAL AND EMOTIONAL CARE
We provide to residents and their families is of the highest standard and delivered by well-trained, compassionate staff.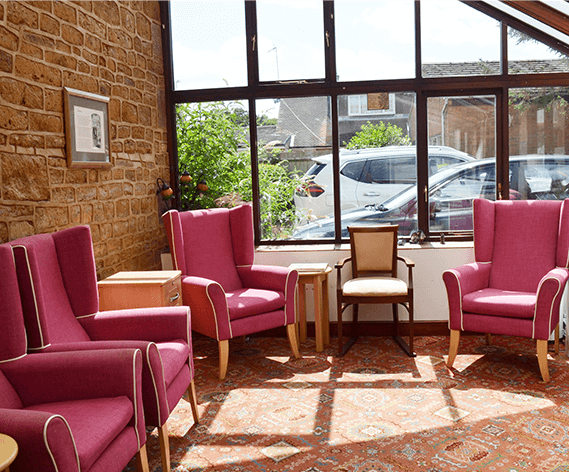 Let fairholme be the house
CHOOSING THE
RIGHT HOME FOR YOU
Residents feel welcomed, at home, and part of our family.
The staff are friendly, caring, and dedicated.
Clean, fresh, and homely atmosphere.
Beautiful victorian period property.
A peaceful setting, with a peaceful country village atmosphere.
Spacious, bright rooms, all with en-suite facilities.
Home comforts such as pictures, plants, and keepsakes are encouraged.
Easily accessible – with stair lift, wheelchair access and lift.
Profiling beds and Hoists – Cater for resident's with the most complex needs Secure access.
Personalised care and support plan tailored to each resident.
All personal treatments available – such as beauty and health treatments.
Respect for personal needs, dignity, and privacy Regular activities throughout the week.
Home-cooked food available daily to suit all diets and preferences.
Central location – situated only two miles from Banbury Town Centre which lies off the M40 motorway, making visits and regular outings very convenient.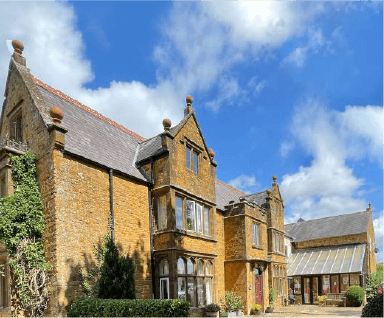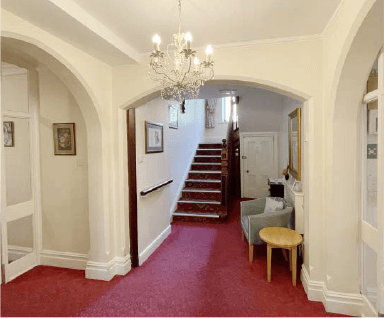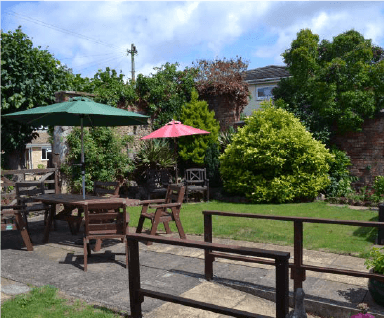 WITH UP TO 21 BEDROOMS
, Fairholme House is an attractive and large village home that has been converted for residential care.
OUR FACILITIES ARE ALL DESIGNED with a warm homely interior. Despite having a fine selection of furnishing, we understand the sentimental value own furniture carries hence residents are welcome to bring in their own furniture if they so wish.
WE PROVIDE BIG, BRIGHT, AND AIRY with ensuite facilities.
WE ENCOURAGE our residents to personalise their area by bringing in furnishings and memorabilia to make them feel at home and comfortable.
EVERY ROOM has a TV point, so you may watch your favourite shows.
ON REQUEST, There are several services offered to our residents including facials and manicures, and hairdressing.
WE OFFER a small in-house library of books and magazines with newspapers delivered daily upon request.
A VARIETY OF COMMUNAL AREAS are available for group activities and socialising with friends.
DURING THE DAY, residents can choose from a variety of pleasant, beautiful reception areas where they can relax or be entertained. Lounges provide a range of leisure and entertainment options, including local entertainers.
OUR SOUTH-FACING CONSERVATORY is wonderful for relaxing and making the most of the beautiful winter days, while our specially built garden for the elderly is a great location to soak up the summer sun.
"We welcome family and friends to visit our residents at all times of the day."

"We would like to just say a huge THANK YOU to everyone at Fairholme for the wonderful way you have looked after, loved and cared for our very precious, adored and cherished husband/dad/grampy; Bill Bishop. It has given us so much comfort and solace to know that he has been so lovingly taken care of with such warmth, respect, humour, and gentle attention by everyone of you. Jacquie, you have led by example. Everything you have done for Bill and for us has been exemplary and we cannot thank you enough."
Garet, Denise, Teresa & Ian